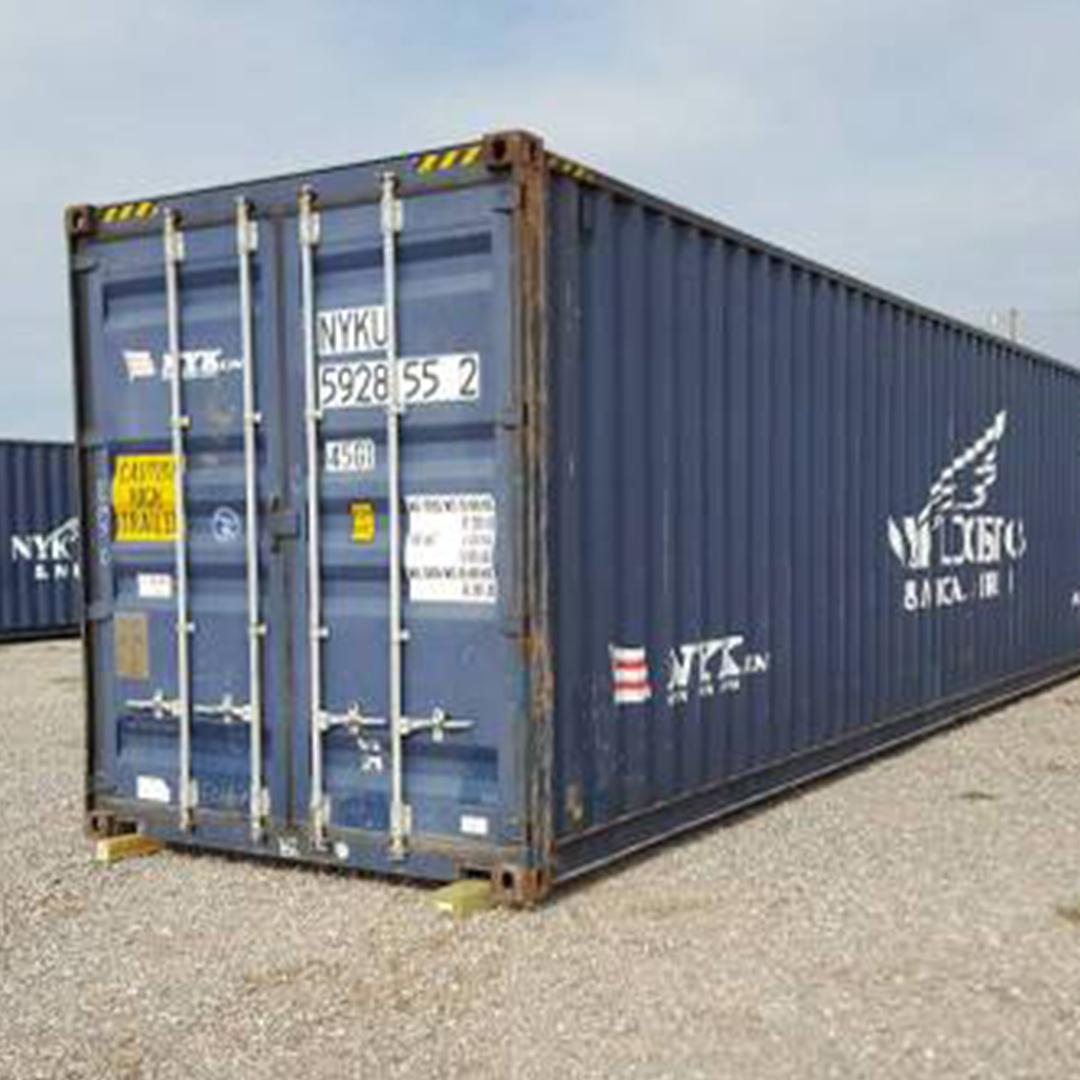 Weatherproof, secure storage
Shipping containers, sometimes called Conex boxes or storage containers, are top-of-the-line secure storage. Built of 14 gauge steel walls and roof, shipping containers protect household items, animal feed, tools or whatever you need sheltered from critters, crooks and weather.
Built to carry goods across the ocean on ships, the containers in our inventory include retired used, premium used, and practically new "one-trip" containers. They are 8' wide and 20' long or 8' wide and 40' long. Some containers have double doors in one-end and some have double doors in both ends.
Most one-trip containers, which made only one trip across the ocean, have an additional locking system for extra security.
Better Barns can deliver your shipping container to your home, barn, construction site, commercial location or wherever you need it to be, with sufficient access.
We encourage you to check our shipping containers out on-line, then visit one of our display yards to pick out your own container.